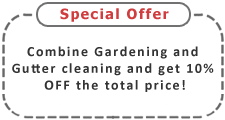 Rubbish Removal Blackburn
Do you have a lot of waste that you need to have disposed of quickly, efficiently, and above all, safely? Use our service for rubbish removal Blackburn to guarantee a fast and secure solution to your rubbish clearance problem! We're specially trained, and can handle all varieties of household and commercial waste, from the relatively mundane to the slightly hazardous! We have an entire fleet of modern, well-maintained vehicles, and the highly qualified staff required to get the job done fast, and right, every time.
What's more, you'll only pay for the exact weight off rubbish that you need removed. With our waste clearance Blackburn there's no chance of paying for a service that you won't use to it's fullest extent, as you might when hiring a skip, for example. This means our service is also one of the most affordable on the market!
Why Use Us for Rubbish Clearance Blackburn?
You'll be getting a service for rubbish removal Blackburn that is one of the most efficient and reliable in the local area, and what's more, you'll be getting it at rates that are highly affordable! Plus, there's a range of additional perks which you'll gain access to when you hire our rubbish clearance service, including:
One-off and regular service options:

we can rapidly and effectively remove huge piles of waste on a single appointment basis, but we can also regularly help you keep completely on top of your waste removal Blackburn when you set up ongoing appointments!

Special deals on multiple bookings:

get effective relief fro a wide range of cleaning and maintenance tasks by utilising our range of other services... and save money while you do so! Add a duct cleaning or end of lease cleaning service to your order, for example, and take a look at the discount options that will open up to you!

24/7 customer service:

you can use our service hotlines or online chat support to speak to live adviser 24 hours a day, 7 days a week!
Book Rubbish Removal Blackburn With Us Now
Call us now - on 03 8672 3902. We have a team of helpful customer care staff who are standing by to take your call... to give you a free, no-obligation quote on rubbish removal Blackburn, or simply to answer any questions that you might have. You can also get your questions answered through our online chat support feature - start a conversation now to learn more from our live advisers.
Plus, we have an online booking form which will allow you to request a quote on waste clearance Blackburn and receive an immediate response.
Before you make a booking you must agree with our Cleaning Services Terms and conditions.
Hire Us for Efficient Warehouse Removals in Blackburn and 3130